Loose gravel. Sand. Trash. Whatever the type, debris in road shoulders can be a hazard for cyclists.
We call them "hot spots": places where debris accumulates unusually quickly in shoulder areas. Using DelDOT's "Report a Road Condition" form, cyclists have complained about hot spots for years.
It was boring and it wasted a lot of our time.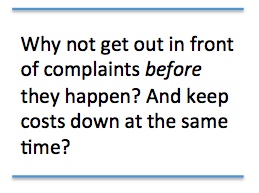 But backing up DelDOT's other efforts to make Delaware more bicycle-friendly in recent years, the Department is now also studying how it can get out in front of hot spots, too. Rather than just responding endlessly to complaints, why not just identify the spots where hot spots happen? And then target them for elimination as part of a maintenance plan?
"DelDOT is currently conducting a pilot study to test the feasibility of a new maintenance plan," says DelDOT Environmental Program Manager Randy Cole. "We are trying to accomplish several things simultaneously with our new plan. We want to (a) keep costs similar to current levels; (b) meet our environmental , obligations, especially with regard to stormwater management, (c) develop a Standard Operating Procedure for sweeping; (d) develop a method of scenario modeling to forecast results; and (e) better meet the need of cyclists in the state by paying more attention to problematic debris accumulation on some of the more popular cycle routes."
DelDOT's proposed new maintenance plan is an attempt to improve service in multiple areas but without any increase in cost. The plan's main focus is on reducing stormwater runoff but it also includes an effort to improve road shoulder hot spots. The pilot study includes several hot spots that were identified with help from Bike Delaware and the Delaware Bicycle Council. "The pilot study will tell us whether our new plan has a measurable impact on those shoulder debris 'hot spots'," says Cole. "We'll keep cyclists up to date on our progress."
RELATED:
• Improved DelDOT Sweeping Program Will Factor in Bicycling "Hot Spots"
• DelDOT open to sweeping reform – bicyclist input needed

• Bike Delaware Archive Category: MAINTENANCE