Treasurer
Dr. John Bare was one of the "Raleigh Boys," the first modern-era US cycling team to compete successfully in Europe. A former member of the US National Cycling Team, John has been the road-racing champion of Pennsylvania and Maryland-Delaware. An LAB League Cycling Instructor, John now focuses on cyclist safety and making Delaware a more bike-friendly place for cyclists of all types, ages and abilities. In addition to his service on the Board of Bike Delaware, he is also Bike Delaware's Bicycle Friendly State Coordinator.

Dr. Barbara Boyce  is a registered dietitian and health professional. After 30 years of jogging 10Ks to marathons, she switched to biking in 2008. Now, she and her husband try to ride 4 to 6K miles a year. Barb has her own nutrition consulting company and website, the Nutrition Budgeteer, and has served in top management positions for a number of nonprofit and for profit companies. Most recently, she was chairman of the board for Healthy Foods for Healthy Kids, a Delaware nonprofit that implements school vegetable gardening programs. Barb lives with her husband in Newark.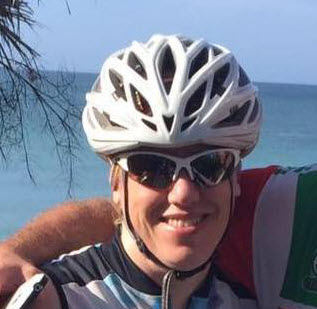 Dr. Marci Drees grew up riding her bike to school in North Dakota and then rediscovered cycling after she moved to Delaware in 2002.  She both met her husband and got engaged on a bike ride but, thankfully, did not actually get married on one.  She has enjoyed bike commuting in Dover and Boston but now rides recreationally with the "Spinning Bagels" of Dover.  She would like to ensure that her elementary school-aged son has a safe route to ride his bike to school (once he learns to ride one).  Marci graduated from the University of Chicago Pritzker School of Medicine and is the hospital epidemiologist for Christiana Care Health System. She lives with her family near Camden-Wyoming.

Secretary
Professor Darryl Flaherty lives in Wilmington and teaches history at the University of Delaware. He is an enthusiastic supporter of all forms of cycling. He has been a dedicated cycling commuter in St. Louis, Washington, D.C., New York and Delaware. He would like to enjoy commuting on a bike path between Wilmington and Newark before he retires from the University of Delaware and also before his two pre-teen daughters have their own children.

John Hollis is the founder of Sussex Outdoors, Sussex Manager of Community & Government Affairs for Nemours Health & Prevention Services and former Vice President at the Delaware Community Foundation. Previous to the Delaware Community Foundation, John served as a Director at Delaware Technical & Community College, an administrator, a teacher, a coach, and a guidance counselor in the Seaford School District. He is an adjunct faculty member at both Wilmington and Salisbury Universities. John is a graduate of the University of Delaware and earned a Master's degree in counseling from Salisbury University. He's received the Governor's (Gov. Tom Carper) Volunteer of the Year Award and the Rural Educator of the Year Award. John and his wife live in Seaford.

President
Drew Knox started cycle touring in 1975 and has since ridden more than 35 tours in 38 states and three countries. He is past president of the Delaware Valley Bicycle Club where he directed the Brandywine Tour. Drew is a League of American Bicyclists Instructor and has taken the Cycling Savvy traffic cycling course. Contact Drew at (302) 415-2741 or write drew@bikede.org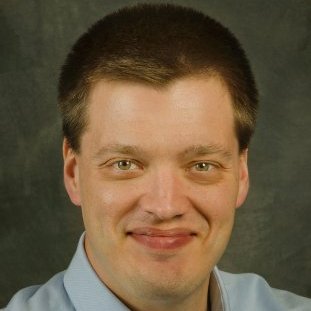 Toph Patterson is a lifelong Dover resident who rekindled his love of cycling as an adult when his knees told him to stop running so much. He has been an advisor for the Dover branch of the YMCA Youth in Government program that teaches teens to find their own voices through public speaking and the political process and helps give them the tools they need to change the world in their own ways. His travels have allowed him to run and bike all over the country but he is happiest riding amidst the fields and Amish farms in Kent County. As a Director of Bike Delaware, Toph's focus is helping all Delawareans to enjoy safe cycling no matter where they live.

Vice President
Ray Quillen is a retired Court Director from the Delaware Court system in Kent County. He serves on the Advisory Board and is a former Program Manager for Big Brothers Big Sisters of Delaware in Sussex County, and is also a Big Brother to a nine-year old boy who attends Shields Elementary School in Lewes. He also serves on the Advisory Board and as a volunteer for the Lewes After School Program. As a lifelong resident of Lewes and an avid cyclist and safety advocate who rides the roads and trails in the beach area, he is a tireless advocate for the Lewes-to-Georgetown Trail who is determined to see the whole trail completed.

Julie Sulzbacher Russ is passionate about the success of our community and promoting outdoor activities for young families. In addition to Bike Delaware, Julie is Secretary of Next Generation North of the Delaware Community Foundation, volunteer mentor for Mike's TEAM at the Fraim Boys and Girls Club, co-advisor for the Charter School of Wilmington's YMCA Youth in Government Program and a member of the Youth in Government Advisory Council, member of the Delaware Nature Society Advocacy Committee, and the Branch Ambassador for Hike it Baby Delaware. She and her family live in Wilmington.