A commenter recently asked where the picture of bike parking seen here
Click to expand (+):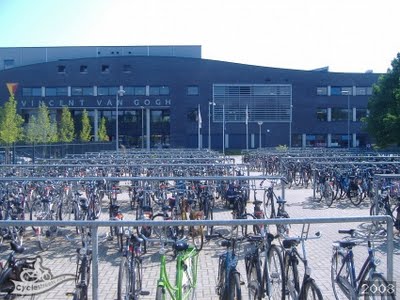 was taken. If you look closely at the picture, you can see the name of the school in the background: "Vincent Van Gogh". It turns out that there aren't actually any schools named "Vincent Van Gogh" in the U.S., but a quick Google search reveals that there is one in the small (population: ~ 65,000) city of Assen in the Netherlands.
But is Assen really where this picture was taken? We used Google Maps to confirm. It took a little while, but we finally found the Vincent Van Gogh school in Assen. Here's the satellite picture: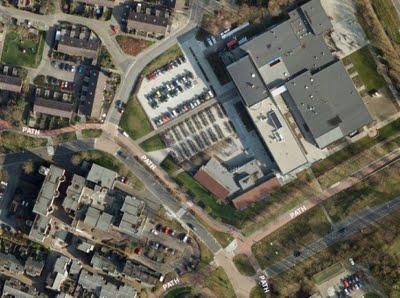 The school has two parking lots, side by side, one for cars and another for bikes. The bike parking lot is slightly smaller, but has many more bikes than the car parking lot has cars.