In a recent article, the Dutch cycling blogger David Hembrow brings the Dutch view of crash liability into better focus.  The Dutch law that governs crash liability is an
"…obscure part of the law which most people take little interest in. People don't talk about this on a regular basis, any more than they do about other obscure parts of the law. Most people are not aware that the law here is different from elsewhere."
Moreover, says Hembrow, "at best", the law has  "a very small role to play in keeping cyclists in the Netherlands safe":
"Changing legal liability doesn't in itself change how the streets feel. The lack of cycling in other countries is not due merely to worries about a lack of compensation for remaining family after a family member has been crushed by a truck. Rather, people are scared to cycle due to worry about being crushed by a truck in the first place. This change of law does not in itself encourage a higher rate of cycling. That was never its purpose."
Hembrow also points out that the current Dutch liability did not even come into force until the 1990s "after there was [already] a majority cycling culture" in the Netherlands.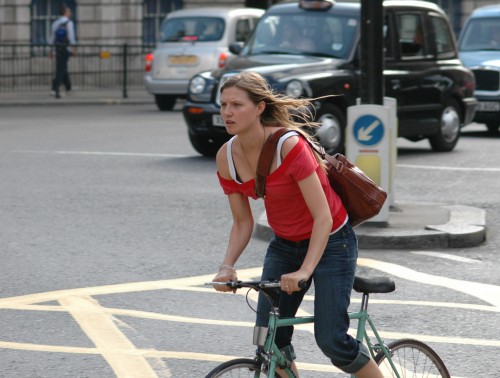 Hembow says its understandable that cycling advocates in English speaking countries may be attracted to the idea of 'strict liability' for motorists.  "To many cycling campaigners, this looks like a 'solution' to a problem which they experience on a daily basis. They want more respect and this appears to be a way to achieve it."  But, according to Hembrow, it's not 'strict liability' that makes Dutch roads and streets the safest in the world.  Rather, it's the concept and practice of what the Dutch call "Sustainable Safety".
RELATED:
• Is "Sorry Mate I Didn't See" An Effective Legal Defense in Delaware?