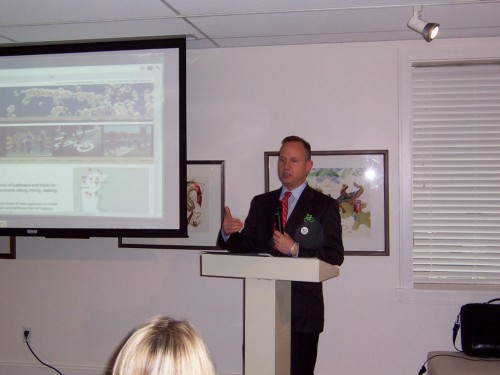 WHYY.org Newsworks — In Gov. Jack Markell's State of the State address, he proposed appropriating $13 million to build "miles of new and enhanced trails throughout our state," in an effort to make Delaware one of the most walkable and bikeable states in the country.
The governor addressed a packed room of attendees at the Walkable Bikeable Delaware: Quality of Life, Economic Development and Health Promotion half-day conference at the Biggs Museum in Dover, Thursday.
"We recognize, first of all, it's a significant use of taxpayer money," said Gov. Markell. "The more the people get outside, get active is better for their health, is better for them, is better for the rest of us so that we're not paying for their healthcare… it's great for our environment… it's also great in terms of job recruitment, job retention."  [Continue reading …]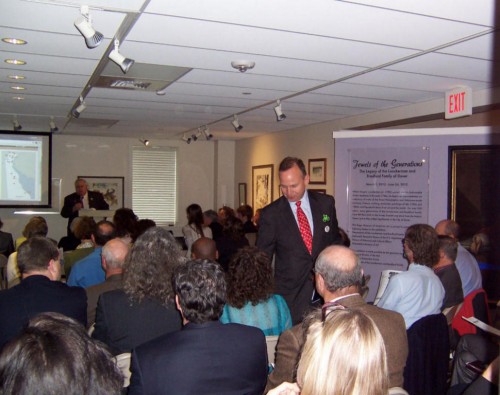 Governor Jack Markell Greets Amy Wilburn, Delaware Bicycle Council Chair, after his dynamic and riveting speech.