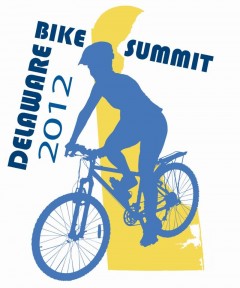 Note: Due to the overwhelming popularity of the Summit, it is suggested you register and/or secure lodging ASAP.
The 2011 summit showed everyone the power of bringing together people with a passion for biking. In 2012 we're offering the chance to learn about a broad array biking topics.
Sessions will include Federal Funding and Legislative Updates; Youth and Cycling; Bicycle Friendly Businesses; and Equity and Social Justice.   We'll learn how the First State Trails and Pathway Plan has progressed over the past year and how the the Dover Bike Plan is being put into action.  We'll even help Dover to become designated as a bicycle friendly community during a workshop on how to apply.
This year's summit is being held at one of Delaware's premiere event venues, Dover Downs Hotel and Casino.  Bike summit attendees will even have the opportunity to participate in a post-summit ride on a professional race car speedway!
Since the first Bike Summit, Delaware has been designated as one of the top ten bicycle friendly states!!  Thanks in small part to the Delaware Bike Summit.   Lets keep the momentum going and help to make biking a healthy, convenient, and attractive form of transportation for all Delawareans.  Lets improve our opportunities for active transportation and healthier lifestyle and make Delaware one of the top five bicycle friendly states.  [Visit the event web page for more …]  
To register for the 2012 Delaware Bike Summit, please click here.