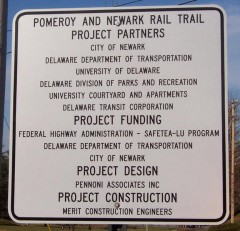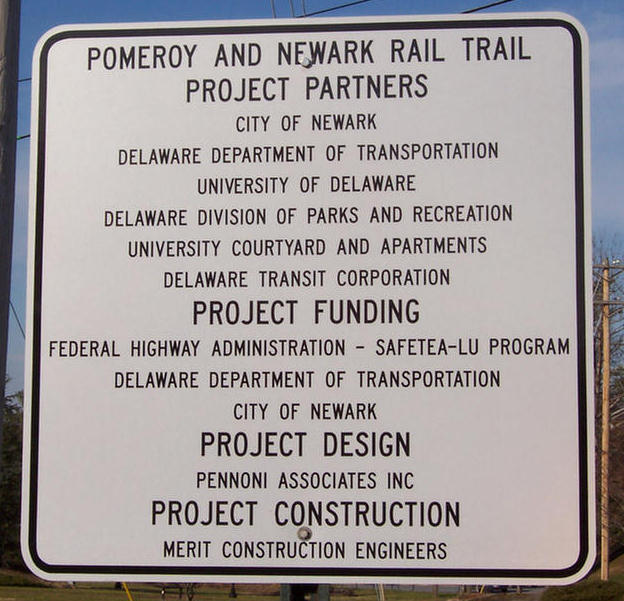 By Mark Deshon | Much progress has been made on the Pomeroy Trail's northern section since April's progress post. Split-rail fencing, final surfacing, and lighting infrastructure has been completed along all of this portion of the trail up to and including the Laird Campus spur. One of the two bridges north of the Laird Campus spur has been positioned; north of that bridge, the trail is unfinished.
Note: The formal dedication of the Pomeroy Trail will take place on Monday, September 10, at 11 a.m. at the south Pomeroy trailhead (at the James F. Hall Trail). For more information, email Charlie Emerson of the Newark Parks and Recreation Department: cemerson@newark.de.us
Visit Creekroadrunners.org for a complete list of high resolution photo links along the Pomeroy Trail's north end.