"It ain't what you don't know that gets you into trouble. It's what you know for sure that just ain't so." – Mark Twain
In the spirit of Mark Twain, and as a service to Bike Delaware's readers, we offer the following caution on bicycle blinky lights, from Grant Petersen's "Just Ride: A Radically Practical Guide to Riding Your Bike".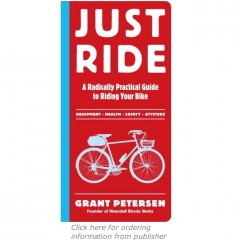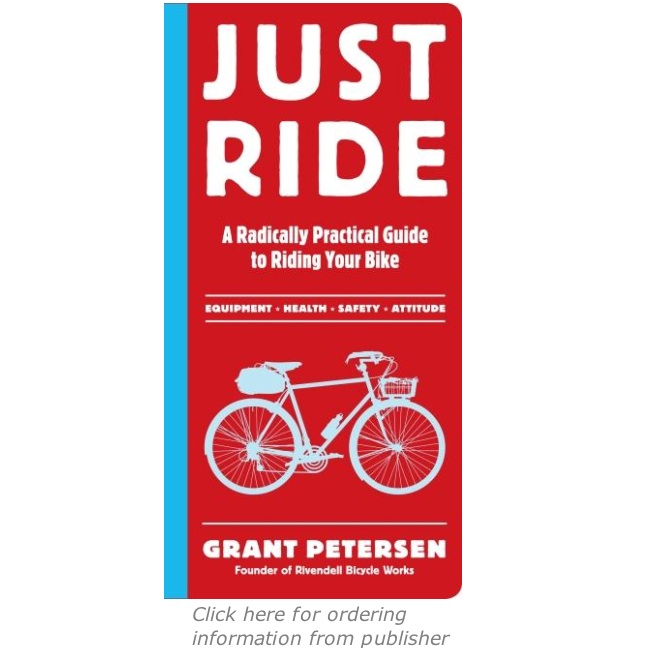 By Grant Petersen
Blinking lights lull drivers into target fixation – the tendency to stare at something that stands out and connect with it. Roberto Clemente used target fixation to hit baseballs, airplane pilots use it to steer their planes at night. To nobody's surprise, it works. But in cycling, it's a double-edged sword, because you go where you look and so do car drivers. This has two major ramifications.
One: When you're riding around a corner at high speed, aware of the ditch with your name on it, your look at the ditch the way you look at anything dangerous, and looking at makes you steer toward it.
Two: When you're riding at night with your red taillight blinking, thinking you're safe because you're visible, a tired or drunk commuter in an SUV locks on to your flashing light, maybe thinking it's a distant car he should follow, and turns his wheel ever so slightly to follow his tracking eyes. Highway patrol officers deal with this all the time. Their flashing roof lights are beacons in the night to drunks.  You can see the results on YouTube.
Solution 1: Practice looking where you want to go, not where you don't want to go.  Successful cornering will reinforce this.
Solution 2: Don't let your blinky light blink.  By keeping it on steady mode, you'll use up the battery faster, but you'll be around to buy more.  Don't be cheap and dead.
Excerpted from JUST RIDE: A Radically Practical Guide to Riding Your Bike, by Grant Petersen.  Used by permission of Workman Publishing Company, Inc.  All rights reserved.