From Grant Petersen's "Just Ride: A Radically Practical Guide to Riding Your Bike":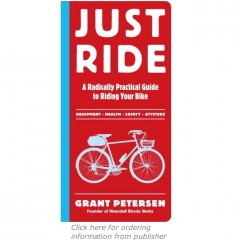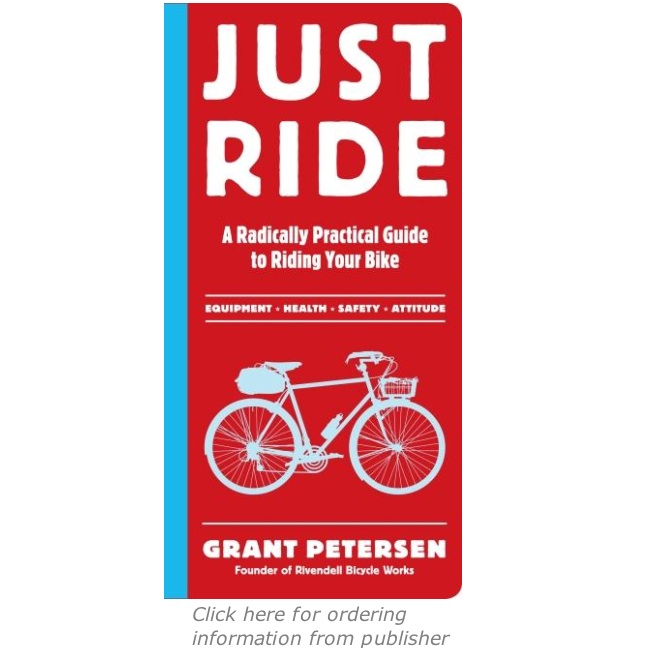 By Grant Petersen
One of the problems with becoming a serious bike rider is that you stop going for short rides because somewhere along the line it sinks in – falsely – that a ride you don't have to suit up for doesn't count. That's your inner racer talking, you need to shut it up.
Many rides are too long. They bake you, soak you, stress your joints, numb your nerves, wear out your muscles, and take time away from a well-rounded life. My own ride limit these days is about four hours. My mood doesn't change after four hours, but no matter how beautiful the ride is, how great the weather, how fantastic the companionship, four hours is plenty for me. Maybe your limit is half that or twice that, but you do have an upper limit.
No ride is too short. Carbs aside, is a small spoonful of your favorite ice cream too little to bother with? Is a two-minute massage not worth the trouble? Pedaling a bike is the same way. It's pure fun, no matter how short it is. Five minutes of riding after a day of sitting or standing is a great way to unwind.
A five-minute ride in the neighborhood may sound too short, but if your bike has double-sided pedals and you don't have to waste time donning your serious bike rider costume, you can just get on your bike and go. You can do it on a whim any time. Don't evaluate a short ride in physiological terms.
Easy pedaling is good thinking time. I get all kinds of ideas for bikes, products, and general life solutions during short rides. The super grand solution often come after twenty minutes, but you'll get some good ones within five; and if you don't, it's still better than five minutes' worth of sitting down and eating five minutes' worth of chips while viewing two minutes worth of television commercials. The solutions and ideas don't happen during fast-paced club rides, or rides where you're struggling every pedal stroke. Only on easy bike rides.
I'm not saying don't ride the Hotter 'n Heck Century or the Dreadful Double. Ride the hard rides that challenge you and feel good to complete.  Go on the forty-mile club ride you wouldn't consider riding solo.  But make most of your rides more pure fun than those.  That usually means shorter.
Excerpted from JUST RIDE: A Radically Practical Guide to Riding Your Bike, by Grant Petersen.  Used by permission of Workman Publishing Company, Inc.  All rights reserved.