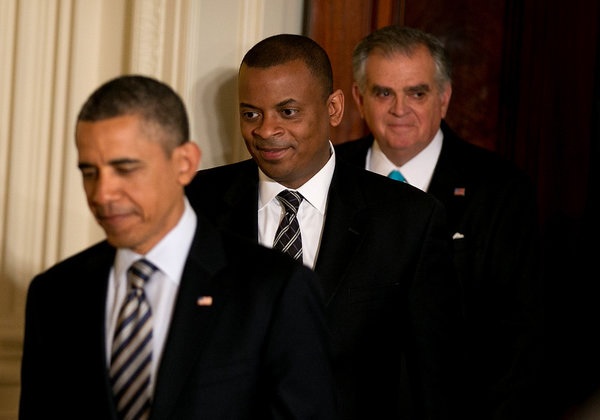 Charlotte Mayor Anthony Foxx was recently nominated to be the new United States Secretary of Transportation
By JOHN SCHWARTZ
New York Times
May 13, 2013
CHARLOTTE, N.C. — Dan Mauney keeps misplacing his car.
Mr. Mauney, 42, lives in an apartment tower in this city's Uptown neighborhood, a pedestrian-friendly quarter with new office buildings, sparkling museums and ambitious restaurants. He so seldom needs to drive that when he does go to retrieve his car in his building's garage, he said, "I always forget where I parked it."
…
[Jacob] Curtis, 29, moved to Charlotte in recent months to take a job as a cameraman at a local television station, and was pleased to find a home close to rail and bus lines, and that he could ride his bike to the office along a no-traffic greenway. He can shower when he gets to work, and drives to assignments in one of the station's vans.
Read rest of article from New York Times HERE>>>