by Rita Landgraf and Dr. Sandra Hassink
News Journal
June 19, 2013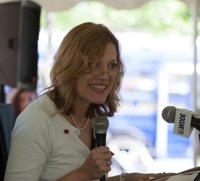 ….Good health care doesn't start in the clinic. It begins in the way we use our land and design transportation systems and vital community infrastructure such as schools, clinics, stores, churches, parks, trails, sidewalks and bikeways.
Read entire article in News Journal HERE>>>
Rita Landgraf is Delaware's Secretary of Health and Social Services. Dr. Sandra Hassink chairs the Governor's Council on Health Promotion and Disease Prevention.
RELATED: