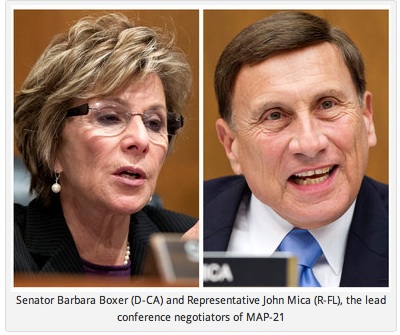 Last year, under the leadership of key committee chairs Senator Barbara Boxer of California and Representative John Mica of Florida, Congress passed a new transportation bill, MAP-21 (an Orwellan acronym for "Moving Ahead for Progress in the 21st Century"), that dismantled dedicated federal funding for biking and walking by combining Transportation Enhancements, Safe Routes to School and Recreational Trails into one and cutting the funding by 30%. The new, diminished program was re-named "Transportation Alternatives."
Now Senator Rand Paul of Kentucky is proposing to eliminate the Transportation Alternatives program altogether by de-funding it.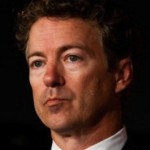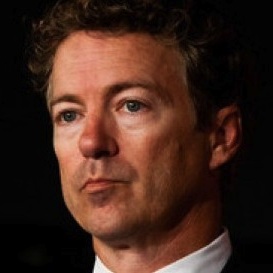 Really, Senator Paul? Eliminating the only federal transportation program that is (more or less) dedicated to pedestrian and bicycle projects strikes you as an urgent national priority?
 RELATED:
• DEFEAT FOR CYCLING: Boxer-Mica Law Eliminates 20 Year Transportation Enhancements Program
• Sen. Carper Reacts to Transportation Bill Compromise Vote
• DelDOT Transportation Enhancements Projects