I continue to be impressed with bicycling innovation in and around Boulder, Colorado and – on another recent trip to see the grandkids – I discovered more remarkable infrastructure. It's called the "US 36 Bikeway."
Imagine a 12-foot bikeway parallel and separate from I-95, connecting Claymont (train station), Wilmington (train station and DART routes) and the Rt. 896 exit to Newark.  That's what this US 36 Bikeway is like.  US 36 is the main limited access highway between Denver and Boulder and, for 18 miles, there is – right alongside it – a separate 12-foot, paved, shared use path.
Signs along the way identify direction (towards Boulder) and the access roads (Cherryvale is on one of my favorite bike loops out of Boulder). According to US 36 Commuting Solutions "The US 36 Bikeway ties into local bicycling facilities and connects to the six US 36 RTD [regional bus] Stations. There is also wayfinding signage to guide bicyclists to existing bike paths and trail systems within the corridor."
Check out my other articles on cycling in Colorado: Boulder's "platinum" bicycle cycling infrastructure and riding the Swan Mountain loop.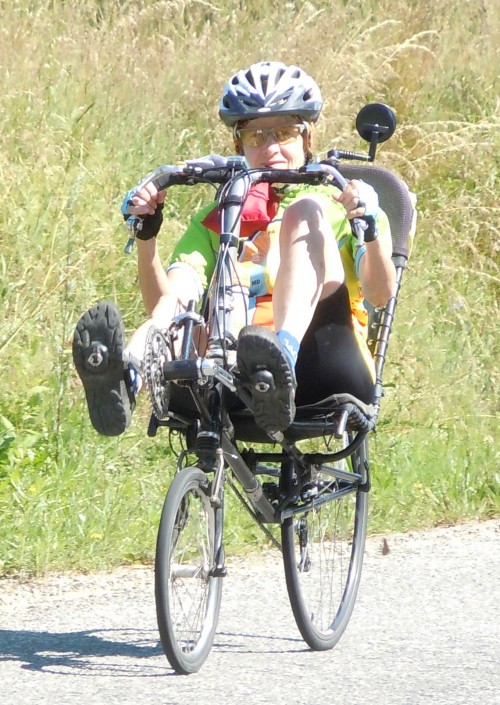 Carol Ireland is a bicycle advocate.
RELATED:
• While visiting the grandkids, Carol secretly investigates "Platinum" Bicycle Friendly Community Boulder, Colorado
• Spectacular New Trails in Delaware Don't Happen by Themselves