WALKABLE BIKEABLE DELAWARE 2013 SUMMIT
Active Transportation, Healthy Families
May 1 | Dover, Delaware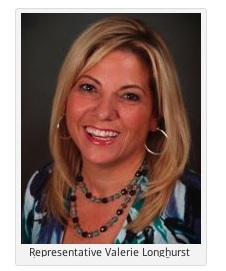 Representative Valerie Longhurst, Majority Leader in the Delaware House of Representatives, will address the Walkable Bikeable Delaware 2013 Summit on May 1 in Dover.
Last year, Representative Longhurst was a leader on two different pieces of pro-cycling legislation. In the spring, she fought tenaciously for Bike and Pedestrian Improvements program funding. And earlier in the year, she was the House sponsor of SB120.
Because of the leadership of people like Representative Longhurst, Senator Carper and Governor Markell, there is probably more pro-walking and pro-cycling momentum in Delaware right now than in any other state in the country. Last year, Delaware leapt 8 places in the League of American Bicyclists ranking of "bicycle friendly" states (more than any other state in the country). Delaware was also the only state that the League chose to profile in its recent "Bicycle Friendly America" publication.
We need your help in Dover to sustain this incredible momentum: