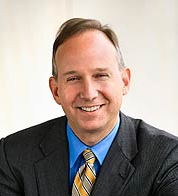 Delaware Governor Jack Markell delivered his 2014 State of the State address yesterday to a packed legislative chamber in Dover.
The speech's highlights included proposals to spend an additional $500 million dollars on infrastructure over the next 5 years and $7 million for a "Downtown Development Districts" grant program.
After giving a shout-out to DelDOT for building "fly-over ramps" on I-95, Markell also noted that "across Delaware, new and improved bike paths are improving our quality of life."
Markell tied infrastructure to short-term jobs and longer-term economic development:
"Infrastructure investments create high-paying, middle-class jobs today and they lay the foundation for future prosperity. It's time to stop complaining about the sorry shape of our Transportation Trust Fund and fix the underlying issues.
"I propose that we invest $1.1 billion over five years, a $500 million increase over our current financial plan. Let's improve our transportation network for generations to come and put thousands of Delawareans to work."
Last year, in his 2013 State of the State address, Markell said
"In the years to come, Delawareans will be able to walk and bike to work because of the investments we are making today. Delaware is now in the top ten of bike friendly states, up from 31st four years ago. Our First State Trails and Pathways Initiative is connecting neighborhoods, parks, and downtowns throughout our state. The Pomeroy Trail connects Newark to White Clay Creek State Park. We're linking Lewes, Rehoboth and eventually Georgetown with a series of interconnected trails."
RELATED:
• 2014 Delaware State of the State
• Two State of the State speeches in a row