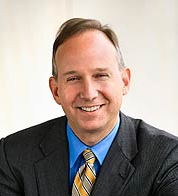 Excerpt from Governor Jack Markell's State of the State speech, January 17, 2013.
Improving our Quality of Life
"In the world we now live in, employers survive only when they hire the most talented workers. And talented employees want to work in places they are proud to call home.
"Delaware is blessed with beautiful beaches, parks, scenic farmland, a vibrant arts community, and a rich cultural and historical heritage. Preserving and improving that quality of life is vital.
"In the years to come, Delawareans will be able to walk and bike to work because of the investments we are making today. Delaware is now in the top ten of bike friendly states, up from 31st four years ago. Our First State Trails and Pathways Initiative is connecting neighborhoods, parks, and downtowns throughout our state. The Pomeroy Trail connects Newark to White Clay Creek State Park. We're linking Lewes, Rehoboth and eventually Georgetown with a series of interconnected trails. We're enhancing and expanding recreational access to the Nanticoke River and Broad Creek.
"We're connecting Delaware City to Chesapeake City and extending the Milford Riverwalk. In Dover, we are expanding the Capitol City Trail along the St. Jones River. The Delaware Bayshore Initiative is protecting the Thousand Acre Marsh and expanding the Ted Harvey Wildlife Area. Projects like these improve our quality of life and make our state a magnet for talented workers."
Read the full text of Governor Markell's State of the State speech.
RELATED:
• Leadership (2012 State of the State speech)
• First State Trails and Pathways
• Robert Venables and Jack Markell