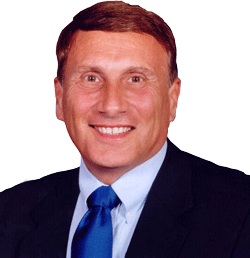 Speaking on the U.S. House floor today, House Transportation and Infrastructure committee chair John Mica (R-FL) held up the specter of "millions" of lost jobs if the Boxer-Mica highway bill was not passed immediately:
"Tomorrow would actually close down thousands of transportation projects around the country," he said. "Transportation departments around the country were on the verge of sort of handing out IOUs or shutting down. Probably millions would have been put out of work if we hadn't acted."
In point of fact, the alternative to the 599 page Boxer-Mica bill (released only yesterday) was simply a straightforward 6 month extension of current law that would have kept federal transportation money flowing uninterrupted to the states.  And given that, per dollar spent, Transportation Enhancements projects actually generate as many as 70% more short-term jobs compared to some road projects, the Boxer-Mica highway bill will probably be a net negative in terms of jobs compared to current law.
For 20 years, the federal Transportation Enhancements program has been the main source of funding for walking and cycling projects in the United States.  The Boxer-Mica bill essentially destroys the program by allowing additional eligibility (for other uses that have nothing to do with walking and bicycling).
RELATED:
• AASHTO/TRB Study on Jobs Generated By Transportation Enhancements Projects
• Governor Markell Asks Congress to Protect Transportation Enhancements
•  Why advocates are distraught over new U.S. transportation bill
• Bill To Defund Walking and Bicycling Likely To Pass in U.S. Congress