When it comes to cycling, Delaware has had a lot of great stories to tell, especially over the last five years or so. Newark and Lewes both have been recognized as "bicycle-friendly" communities. The Castle Trail along the C&D Canal and the Gordons Pond Trail near Lewes were both opened and are now packed with cyclists of every age and ability. Delaware is now ranked as the #3 most Bicycle Friendly State in America, advancing for five straight years in a row in that national ranking, faster and farther than any other state, ever.
Up to now, however, Delaware's 2nd largest city, Dover, has not played a significant role in Delaware's progress even though Dover is a city that, at first glance, seems ideal for bicycling. With less than 40,000 residents, it's a small town with an open layout. Almost any destination is less than 3 miles away, and the landscape is flat. In the spring and fall the climate is great for cycling, and even in summer and winter there are pleasant days for getting on the bike. Anyone might expect there to be lots of bicyclists on the streets of Dover. But there aren't. Why is that?
Barriers
Dover has three transportation barriers running (more or less) north-south through town: A railroad line, a river, and a busy highway. With few road crossings for east-west travel, automobile traffic gets concentrated, especially in the central part of Dover. These "pinch points" are both full of motor vehicle traffic and have no bicycle-specific infrastructure. Most would-be cyclists are unwilling to risk a ride across town on these scary roads, even if biking in their own local neighborhood is very pleasant. As a result , Dover sees very few bicyclists with almost everyone choosing to use their cars even for very short trips.
The Challenge
This was the challenge facing Dover's Bicycle and Pedestrian Subcommittee when it was formed by City Council in 2013 with a mandate to make Dover a truly bicycle- and walking- friendly community. At that point the Dover Bicycle & Pedestrian Transportation Plan of 1997 was 16 years old and still gathering dust on a shelf. But with leadership from the city planner and a key city councilman, a group of bicycling and walking advocates took on this new task with enthusiasm. In less than two years, the group produced both a pedestrian plan and a bicycle plan, both of which were calls to action with clear objectives. The bike plan was especially noteworthy in its recommendations for construction of bicycle facilities.
A Bold Solution
Instead of just focusing individually on short stretches of roadway that had no bike facilities whatsoever, the committee chose to look at the big picture. In their 2015 Bike Plan, the #1 project recommendation was for a comprehensive east-west route right through the center of the city. It is named the Senator Bikeway for the Capital School District mascot, because it connects the new high school with two middle schools and an elementary school along its length. This concept addresses multiple sections of high-volume roadway without bike facilities, and ties them all together into a larger design.
The concept calls for the creation of a low-stress bicycle and pedestrian corridor – a combination of on- and off-road segments – that provides such continuity and safety that "you'd let your 12-year-old granddaughter ride the entire length on her own." In the 73-page city bike plan, 16 pages are dedicated to a detailed analysis of the Senator Bikeway concept. Each segment of the route poses different challenges for designing a route that has continuity of service to the cyclist. Continuity is important in the eyes of the committee, especially at busy intersections, where competing needs of motor vehicles often result in minimal facilities for bicycles. No matter how great the bike facilities are along most of a bike route, if safety drops and stress goes up at the intersections, most cyclists will choose not to use the route.
Political Capital
The bike plan was unanimously approved by city council, and the details of the Senator Bikeway were explained to city leaders and local representatives. School district officials were included in the discussions, and were enthusiastic with the concept. These actions generated a "buzz" for the project that carried up to the state government level, and funding was made available in late 2015 for the design of the project, with construction slated for 2017, 18 & 19, in three phases. The total cost of the project is estimated at $3.5 million.
Moving Forward
The bike plan was intentionally vague about the exact route to be taken for the Senator Bikeway, and, in places, multiple options were proposed. This allowed the design and engineering consultants to further explore routes to determine the best fit. In ongoing meetings with the consultants, the bicycle advocates again and again emphasized the importance of continuity of service–no gaps in the low-stress nature of the route. As a result the consultants brought in specialists to assist with the detailed design of intersections. With the concept design now in place, the consultants are currently doing the engineering design of Phase 1, with construction of Phase 1 starting in the summer of 2017. This first phase addresses the central part of the route, a segment that was a high priority concern mentioned in the 2011 Dover/Kent County MPO Regional Bicycle Plan. Without bicycle facilities of any kind along the heavy-auto-volume State Route 8, between Saulsbury Road and the railroad tracks, few cyclists brave this stressful piece of roadway. Plans are to widen the sidewalk in front of the elementary school into a multi-use path. To the east of the school, a protected bikeway will be built on the north side of the street, with a barrier between the two-way bike travelers and the westbound motorized vehicles. And thus the beginnings of the Senator Bikeway will appear in Dover, Delaware, encouraging cyclists of all abilities to "come out and ride!"
The Bigger Picture
As grand as the plan for the Senator Bikeway sounds, it actually forms just a piece of a larger plan: a Kent County bicycle and pedestrian loop trail that may be 20 miles in length, which can serve as a commuter route, a fitness course, or a family recreation loop. This larger project, the Capital City Trail, is also being completed in sections, and is currently about 1/3 complete.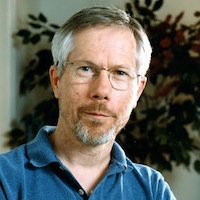 Chris Asay is the vice chair of the Dover Bicycle and Pedestrian Subcommittee.
RELATED:
• Senator Bikeway project draws closer to reality (Delaware State News)
• City of Dover 2015 Bicycle Plan
• Can New York City Be Bike – As Well As Pedestrian – Friendly?
Tracy Cohan
,
Christopher Case
,
Jim Hutchison
,
Debby Richie Frye
,
Elisabeth Reiss McGuire
,
Donna Sanders
,
Mary Davis
,
Virginia Shockley
,
Katja Reed Lackey
,
Karen Beideman Jarman
,
Jill Maser
,
Maria Liberto Bessette
,
Gerry Pennington
,
Scott Dabson
,
Alan Streifthau
,
James Parker
,
Beth Petit de Mange
,
James Daniel Bennett III
,
Connie Conley
,
Michele Felty Reed
,
Douglas Graham
,
Katelyn Nicolosi
,
Peggy Sears Kroen
,
Daniel Korup
,
Frankie Timmons Jr.
,
Chris Vennard
,
Bud Heberling
,
Kathleen Smith-Jones
,
Temple Carter
,
Tamra Brown
,
Rick Kappler
,
Jeff Pincin
,
Susan Bachtle
,
Diana Wise
,
Cindy Evans
,
Olga Jurado
,
Donald Spencer
,
Deb Oller
,
Alfred Hall
,
Linda Norton Shanley
,
Marie LaDuca
,
Larry Ring
,
Steven J Meadows
,
Jeff Lawrence
,
Bill Wright
,
Leslie Raia
,
Alex Soroka
,
Andrew Davies
,
Emily Hanlin
,
Dave Moses
,
Tom Price
,
Liane Guy Frast
,
Phil Kratz
,
Christiane Neaves
,
Michael Wolf
,
Amber Celen
,
Lori Voss
,
Nicole Walker
,
Eric Durante
,
Betty Kratt
,
Paul Kratt
,
Stephen Bailey
,
Nancy Allwein Nebiker
,
Gina Fleming Wessells
,
Tom Jermyn
,
Jim Ippolito
,
Courtney Ford
,
Dorothy Steele
,
Natalie Strother Titus
,
Terry Shira
,
Cheryl Baxter
,
Karen Findlay
,
Jeff Cerri
,
Betty D'Annunzio Kiddy
,
Paul B Schlimme
,
Josie Marsh
,
Gene Dean
liked this post