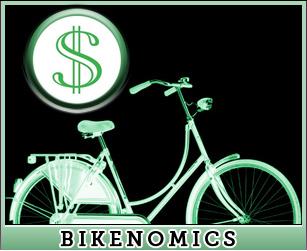 Between May of 1997 and March of 2008 (over 10 years), Delaware's unemployment rate was between 3 and 4%. But for the last four years, unemployment has stubbornly stayed above 7%. Today, it is 7.3%. And, if you look at the data, that number is not coming down. It looks stuck.
If you are older and have held a steady job for many years, it may be hard to truly appreciate how catastrophic such extended high levels of unemployment are.  But these abstract numbers represent lost economic growth, lost careers, discouragement and misery.  We need to do everything that we can, as a state, to put as many out-of-work Delawareans back to work as possible with the resources we have available to us.  By doing so, we will also simultaneously sustain, and accelerate, our economic recovery.
How? Well, with private investment sidelined (signified by historically low interest rates), "countercyclical" investment by the government in infrastructure can stimulate the economy without competing against ("crowding out") private investment. And, if you can not only stimulate the economy and put people to work but also simultaneously create a long-lived  asset that either improves our productive capacity or our quality of life (or both), that is a win-win (or a win-win-win).
The classic example of a project that puts people to work and also leaves you with something to show for it afterwards is a road. Road projects are an effective intervention in an economy suffering from stubborn and persistent high unemployment. But, here's the thing: because of the relative lack of a lot of specialized equipment for them, cycling projects put a lot more people to work.  An American Association of State Highway and Transportation Officials (AASHTO) – commissioned study that was published last year quantified the difference. Compared to "safety/traffic management" road projects, cycling projects create 60% more jobs.  And, if you make the comparison instead to simple "pavement improvement" road projects, the difference is even more startling. Cycling projects create 80% more jobs!
Which is yet another reason why DelDOT's Bike and Pedestrian Improvements program is such a bonanza for the state. By making Delaware more walkable and bikeable, we improve the quality of life of people living here now, we make Delaware extremely attractive to companies considering relocating here and we make it easier and more fun for people to get the daily exercise they need to maintain their health. But, apart from all that, the Bike and Pedestrian Improvements program is also the single most effective (per dollar spent) job creating program in DelDOT's capital budget.
But while the Bike and Pedestrian Improvements program was funded last year, this year the program has been zeroed out in the proposed authorization before the General Assembly.
If you think it is just a regular level of crazy for Delaware to not fund the Bike and Pedestrian Improvements program, you should let your senator and representative know. But if you think, at a time of destructively high unemployment, it is mind-numbingly goofy not to fund the one capital program at DelDOT that puts 60 to 80% more people to work per dollar spent than any other part of the Department's capital program, then you should register for the May 1 summit and join your neighbors to explain this point face-to-face with your elected state senator and representative in Dover.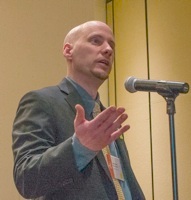 James Wilson is the executive director of Bike Delaware.
RELATED:
• Walkable Bikeable Delaware 2013 Summit
• Will the Delaware General Assembly Vote For Bike and Pedestrian Improvements This Year?
• Reason #2: Because to exploit the benefits of bicycling, Delaware needs a low-stress, family-friendly and seamless bikeway network
• Bike and Pedestrian Improvements program authorization cut to zero in proposed DelDOT capital bill
• "State Authorized Funding for Bicycling Improvements" Tops 2013 Vote