A delegation of Delaware cycling advocates led by Delaware House Majority Leader Representative Valerie Longhurst is on their way to Washington DC this morning. Check out our delegation below!
To read more about what they will talking to Sens. Carper and Coons and Representative Carney today, click HERE.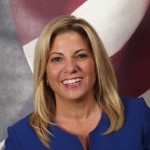 Representative Longhurst was first elected to the Delaware House of Representatives in November 2004 to represent the 15th District. The district consists of 20,000 people living in Bear, Delaware City and St. Georges.   In 2008, she was elected as the House Majority Whip and served for four years.  After the 2012 election, her caucus elected her House Majority Leader.  She is currently chair of the House Administration, Ethics and Rules committees and also serves on the Telecommunications Internet and Technology committee.
In 2012, Representative Longhurst was a leader in the successful fight for Governor Markell's unprecedented proposal to invest millions for cycling in Delaware. Before that, in 2011, she was the prime sponsor in Delaware's House of Representatives for Senate Bill 120 – a bill that made it legal for cyclists to ride straight in right turn lanes.
Representative Longhurst loves to bike and, just last month, she introduced a bill to make cycling the Official State Sport of Delaware.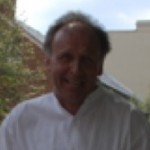 Thomas Hartley works as a Professional Engineer and is the owner of Diamond Electric, a consulting and contracting firm. He is married to an avid cyclist and has 4 children. As a long-time resident of Kent County he has enjoyed cycling 5,000 to 10,000 miles a year throughout his life. He has been a member of the Delaware Bike Council for 15 years and served as council chair under then Governor Tom Carper. He has helped to organize the MS Bike to the Bay, Amish Tour and Seagull Century rides.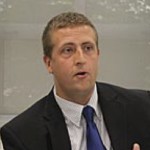 Jonathan Kirch is the Government Relations Director for the American Heart Association and American Stroke Association for Delaware and the City of Philadelphia.  Jonathan is a recognized leader on health policy and legislation having been involved in a broad range of issues, including stroke center designation, tobacco control, health care reform, and emergency cardiovascular care, among many others.  Jonathan served as the inaugural and Founding Chair of the Delaware Healthy Eating and Active Living Coalition, as well as serving on the Governor's Council for Health Promotion and Disease Prevention.  Jonathan enjoys biking and can regularly be spotted riding the Creek Road and Pomeroy Trails from his home in the middle of White Clay Creek State Park to Newark and the University of Delaware. He has been a key supporter of completing the Wilmington – New Castle Greenway.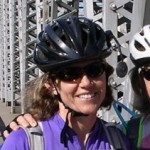 Gail Seitz is a native Delawarean who recently completed a 3,700 mile bicycle ride across the United States.  Gail has worked in the Delaware District Office of Congressman John Carney, for companies such as DuPont and Accenture  and has taught in elementary schools, middle schools and at the University of Delaware.  Gail's community service includes the Board of Directors of the Wilmington YMCA, the New Castle Senior Center and the New Castle Historical Society; Session of the New Castle Presbyterian Church; mentoring in public schools and Boys and Girls Clubs for over 10 years; and serving on multiple committees for her home City of New Castle.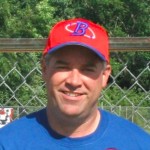 Glenn Nichols has been a full-time associate for W.L. Gore of Newark for over 18 years, currently serving as a facility engineer. Glenn's service to his community includes 10 years of volunteer work with Bear Babe Ruth Baseball and Softball League where he currently serves as Vice-President and Softball Commissioner. Glenn also serves as Team Captain for "The Riders for Research" Bicycling Club, promoting safe recreational cycling on the roads in Delaware and has participated in the MS 150 Bike-to-the-Bay over the last 23 years. He is a life-long resident of Delaware, currently living in Bear with his wife and two college-age daughters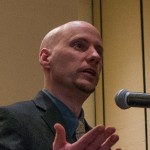 James Wilson has been the executive director of Bike Delaware since 2011. He is a member of the Institute of Transportation Engineers, the Association of Pedestrian and Bicycle Professionals, the board of directors of Delaware Greenways, the Delaware Bicycle Council, the Wilmington Area Planning Council (WILMPACO) Nonmotorized Transportation Working Group and the Wilmington Bicycle Advisory Committee. He is the only registered lobbyist for cycling in Delaware. He holds engineering degrees from Yale University and the University of Texas at Austin.
RELATED:
• To Improve Road Safety in Delaware, the Federal "Bicycle and Pedestrian Safety Act" Is Important
• The 2014 National Bike Summit
• "God is waiting for us": Lesson #3 for Delaware from the National Bike Summit
• Senator Dave Sokola at the (2013) National Bike Summit
• DelDOT Secretary Shailen Bhatt (2012) at the National Bike Summit
• #WEBikeToDC (to the National Bike Summit!)
• Women's Bike Forum (at the 2013 National Bike Summit)
• Longhurst and Colleagues Fought for Trail Network Funding
• Governor Markell Signs SB-120 Into Law
• After Expert Testimony, House Committee Unanimously Votes to Release Bill to Make Cycling the Official State Sport of Delaware
• Coalition win key support for rail trail
• Delawareans Cycled 3,700 Miles Across The Country For Charity