Yesterday, the Wilmington – New Castle Greenway – a safe, flat, direct and paved 7 mile long and 10 foot wide "bicycle highway" between downtown Wilmington and downtown New Castle – took a giant step forward.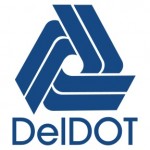 The Wilmington Area Planning Council ("WILMAPCO", the federally created metropolitan planning organization that covers New Castle County) voted to approve an updated Transportation Improvement Program that includes funding to finally – finally – complete this long-awaited project.
Right now, the two options for walking or cycling between Wilmington and New Castle are very grim. Route 9 and Route 13 are multi-lane arterial roads that have been designed to the nth degree for high speed and high volume motor vehicle traffic. From 2000 to 2008 there were 98 pedestrian crashes along these roadways. Sixty-nine were injured, including 8 fatalities.
The Wilmington – New Castle Greenway will be something else entirely, a ribbon of asphalt goodness using an independent right-of-way that used to belong to the Penn Central Railroad. Finishing this greenway will increase safety for walkers and cyclists and boost tourism, economic activity and outdoor recreation. The Wilmington Riverfront and Market street, with its many businesses, restaurants, residences, train station, movie theater, minor league baseball stadium and art scene will suddenly be safely and easily accessible for bicycle commuters and visitors from the suburban communities to the south of Wilmington and from New Castle. Going in the other direction, the historic colonial capitol of Delaware, now the headquarters of Delaware's only national monument, would become similarly accessible to travelers from Wilmington.
Congratulations to WILMAPCO, to DelDOT and Governor Markell for their leadership. And congratulations especially to Delaware Greenways, who helped invent this project back in the 1990s and New Castle County, whose commitment to earlier phases of the project kept the project alive until yesterday's victory became possible.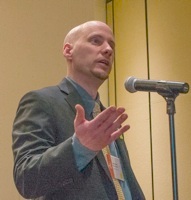 James Wilson is the executive director of Bike Delaware.
RELATED
• Wilmington – to – New Castle Industrial Track Greenway
• Connecting an Orphaned Trail in New Castle
• News Journal: "State agencies draw up a dream trail for cyclists"
• Wilmington-New Castle Greenway: It's the red route
•  New Castle Industrial Track – Phase3 Feasibility Study (DelDOT)
• Archive of all past Bike Delaware articles on Industrial Track
• Like Lewis and Clark Reaching the Pacific Ocean
• Why are we hiding the Industrial Track Rail Trail?
• 1st Ever CMAQ-Funded Bike Project in Delaware History
• Coalition wins key support for rail trail
• Eight civic and business groups call for completion of Industrial Track