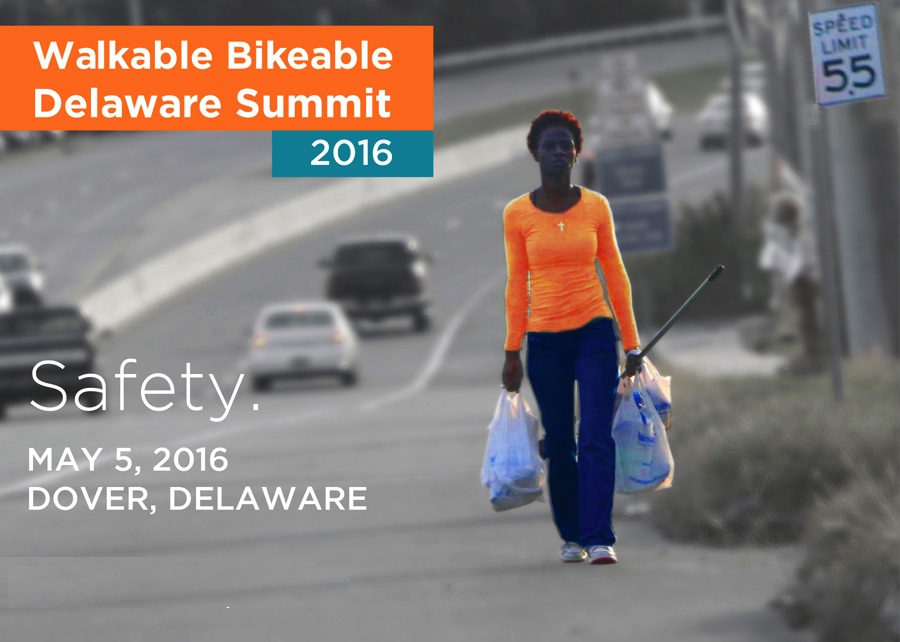 Engineers, planners, community leaders, pedestrian safety advocates, public health professionals, police, cyclists and concerned citizens will join Governor Jack Markell and DelDOT Secretary Jennifer Cohan for a day long discussion on pedestrian safety at the 2016 Walkable Bikeable Delaware Summit.
Past summits have celebrated Delaware's advance in the national Bicycle Friendly State rankings. After being ranked in the 30s just a few years ago, Delaware advanced for five straight years in a row – farther and faster than any other state ever – landing last year with recognition as the #3 most Bicycle Friendly State in America. But while Delaware was celebrating its success around cycling, the story was very different around walking. In 2012 and 2013, the National Highway Traffic Safety Administration (NHTSA) reported that Delaware had the highest per capita pedestrian fatality rate in America. In 2014, only Florida and New Mexico were more deadly. And while national numbers for 2015 are not yet available, 2015 was much deadlier than 2014 for pedestrians in Delaware.
The goal of the 2016 Walkable Bikeable Delaware Summit is to figure out how to reverse Delaware's unwanted distinction as the deadliest state in America for pedestrians. The theme of the summit is both simple and urgent:
"Safety."
The Advisory Council on Walkability and Pedestrian Awareness, the American Heart Association, Bike Delaware, the Delaware Department of Transportation, Delaware Greenways, the Delaware Office of Highway Safety, the Dover/Kent Metropolitan Planning Organization, the Federal Highway Administration and Sussex Outdoors will together host the 2016 Walkable Bikeable Delaware Summit in Dover on May 5.
Registration is closed now for the summit. If you have already registered for the summit, however, and have a question, please email wbd@bikde.org.
What: "Safety": The 2016 Walkable Bikeable Delaware Summit
When: Thursday, May 5th, 2016 (Schedule)
Where: Dover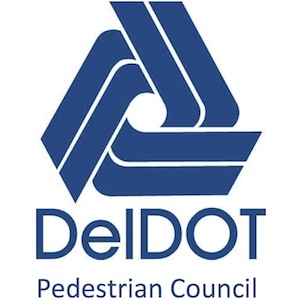 • Why are Delaware roads so deadly for pedestrians? (VIDEO)
• Stupidity Is the Reason that Delaware Pedestrians Die So Frequently. But It's Not the Stupidity You Think.
• Delaware is America's Deadliest State for Pedestrians (News Journal)
• 16 year old killed while crossing Rt.273 on Bike Rt.1
• Another Pedestrian Struck at Rt. 273 and Brownleaf Road
• Traffic Fatalities Are Declining in Delaware…Except for Pedestrians and Bicyclists
• Road Safety in Delaware: How We Can Reduce the Number of Dead Pedestrians
• The Important Difference Between a Road and a Street
• Senator Coons and Representative Carney Will Cosponsor the Bicycle and Pedestrian Road Safety Act
• SR2 Kirkwood Highway Pedestrian Safety Final Report (DelDOT)
• Senator Peterson Praises DelDOT for Improving Pedestrian Safety