Working group formed to study trend of rising fatalities in Del.
by Melissa Nann Burke
The News Journal
Published April 11, 2013
[P]edestrian deaths statewide rose by 6.4 percent last year to 30 fatalities, compared with 19 in 2011. Five pedestrians have been killed on Delaware roads so far this year – nearly a third of traffic deaths since Jan. 1, according to preliminary data.
Officials recently formed a working group of transportation engineers, educators, planners and police to study the trends and evaluate methods for reducing pedestrian deaths.
Read entire article in News Journal HERE>>>
Bike Delaware Note: Bike Delaware is the only nongovernmental participant in this working group.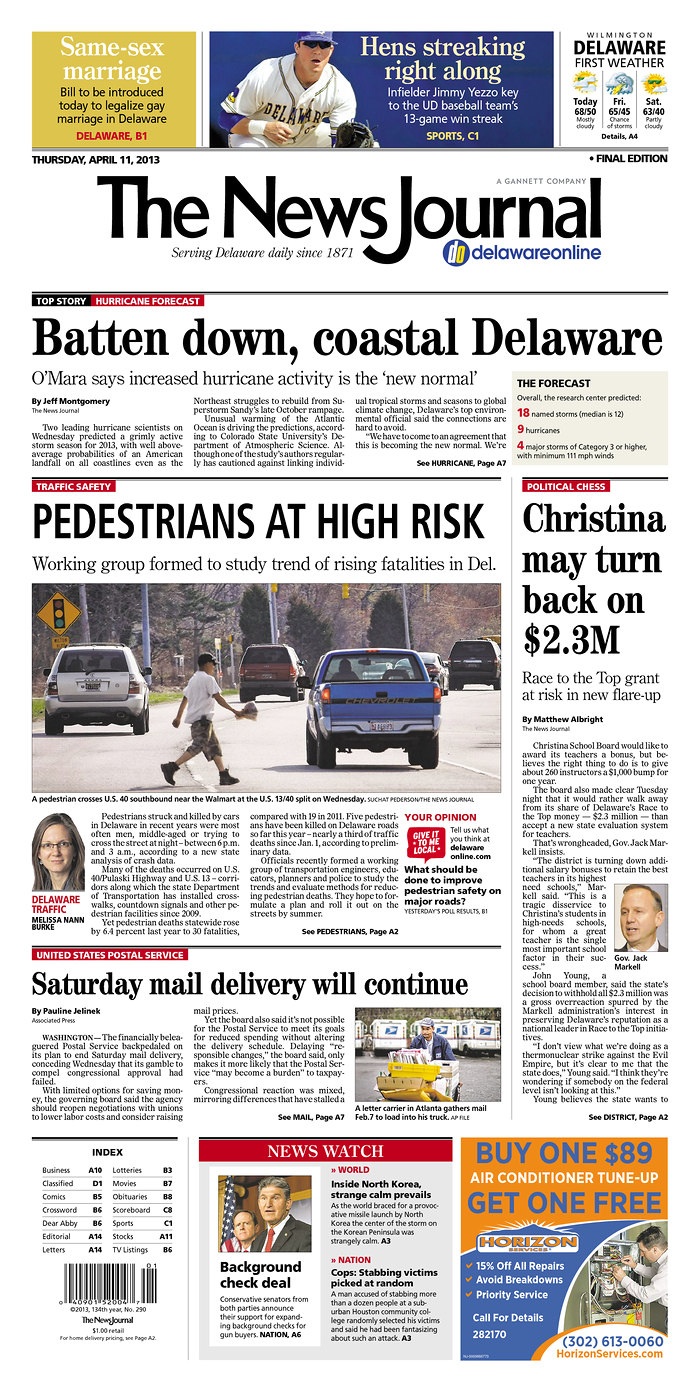 RELATED:
• 29% of Traffic Fatalities in Delaware in 2012 Were Pedestrians and Bicyclists
• Traffic Fatalities Are Declining in Delaware…Except for Pedestrians and Bicyclists
• News Journal: "Pedestrian, bicyclist deaths jump in 2012 traffic fatalities"
• Senator Peterson Praises DelDOT for Improving Pedestrian Safety
• Another Pedestrian Struck at Rt. 273 and Brownleaf Road